Editing Timers
The Alpaka Punch app is deliberately simple. You can use it for accurate live time-tracking for listed clients, projects or unnamed tasks. Without feature clutter, you can start and stop timers in the app quicker than you can reply to a text message.
With your Alpaka account you have access to a secure online admin area where an extended set of features allow you to manipulate and export your timing records.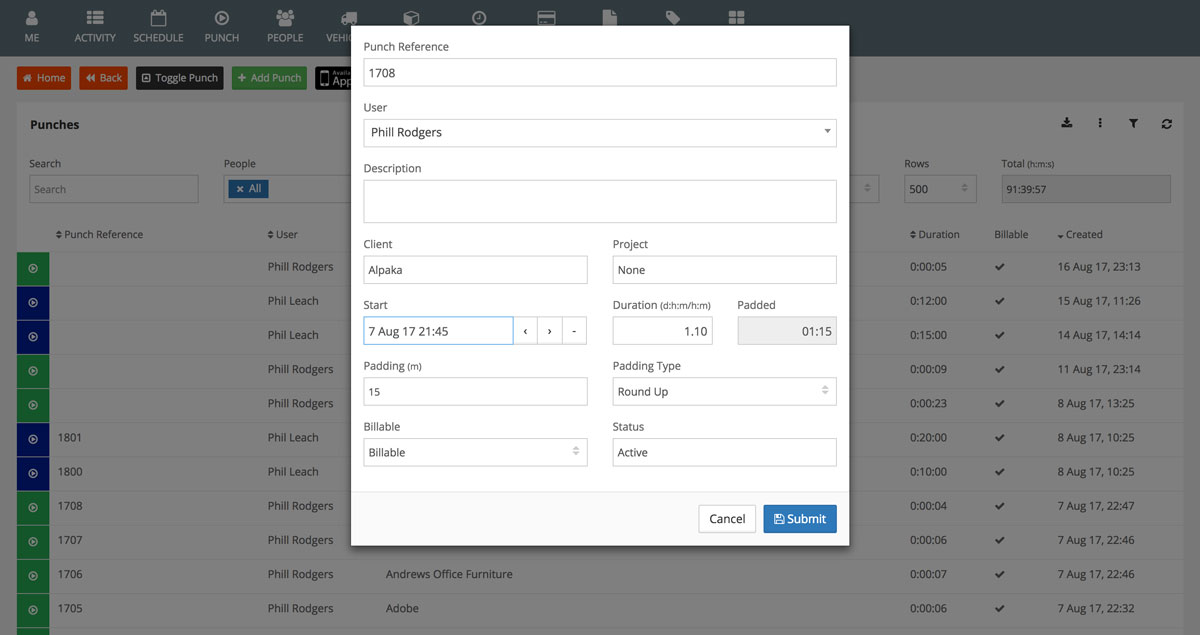 User Permissions
Using permissions, it is possible to permit or prevent your team members manually editing their own or their colleague's time records. The most definitive way to guaranteeing accurate time recording is to restrict all online editing and only accept genuine timed events from the Alpaka Punch app or the online version.
Editing records can change who the author was, how long the task took, who it was for, how the time was rounded and whether it was billable. You can also remove unwanted records.
The screenshot is taken from Alpaka and shows a single time record being edited. The list in the background can be filtered to find exactly what you are looking for quickly. Depending on their permission settings your staff may see only their own time records or the whole team.